Eco Tourism India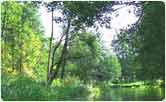 Eco-tourism is not merely a catch phrase. It is more than just a word as far as nature loving travel is concerned. Eco-tourism aims at preserving the diversity of the natural and cultural heritage of the world. In places where it operates, it accommodates guests in a way that offers minimum destruction to the environment and sustains the local culture. Eco-tourism is not the responsibility of the service providers solely. It requires participation of the travellers as well.
Eco-tourism also aims at generating the tourism related income of the locals. The revenue that is generated from tourism motivates the government to fund training programs and conservation projects. Eco-tourism is all about saving the surrounding environment and conserving the luxuries of nature and forest life. It is the responsibility of the traveller not to create disturbances in the normal life cycle of nature. No matter whether you are camping at a natural camp or trekking in a less explored region, you should not indulge in any sort of mishap.
The main focus of eco-tourism lies on local culture, personal growth, wilderness adventure and new ways of living on the planet. It indulges in programs that result in least adverse effects on natural environment and enhances the local culture. It promotes programs like energy efficiency, recycling and water reuse.
The eco-tourism policies are formulated by people for varied fields of life including Wildlife Management, Geographic Information Systems, Women in Development, Marine Biology, Environmental Sciences, Wildlife Photography, National and State Park Management, Historians and several others.
With an annual growth rate of 5 % across the globe, eco-tourism is regarded to be the fastest growing market in the industry of tourism today.