Darrah Ghana National Park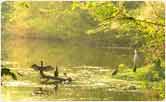 Location: 50 kilometres off Kota
Ideal Time To Visit: February to March
What To See: Animals including wolf, deer, wild boar and nilgai
The thickly forested Darrah Sanctuary is spread over a total area of 250 kilometres. The sanctuary once functioned as a royal hunting preserve of the erstwhile king of Kota. The Darrah Sanctuary, spread over a hilly terrain, was declared to be a protected area in 1955. One can choose to visit the sanctuary any time throughout the year except between July to September when the sanctuary remains closed.
This mysterious sanctuary houses a variety of animals including wolf, nilgai, cheetah, deer and wild boar. During the tour to the Darrah sanctuary, one can stay overnight at the in-house rest house. This rest house inside the sanctuary is maintained by the Forest Department. Only basic facilities are available here.
Entry Requirements
In case one is interested in visiting the sanctuary, prior permission has to be taken from the local forest ranger. The foreigners visiting this sanctuary pay 100 rupees per head while the local visitors pay 20 rupees per person.
Getting There
The nearest airport is located in Udaipur. Regular flights are available from Delhi and Mumbai. Kota is the nearest railhead. It connects Kota to Delhi, Agra and Mumbai through regular trains. Buses and taxis are easily available from Kota which is only 50 kilometres from the Darrah sanctuary.
Don't Miss
Apart from exploring wildlife, the Darrah Sanctuary also offers an opportunity to peep into the traditional past of Rajasthan. A series of ancient temples are situated near the sanctuary. The Jhalwar Fort that lies in close proximity from the Darrah Sanctuary is a marvelous structure. Its in-house Zanana Khas is a major highlight of the fort.
Jhairapatan constructed in the 10th century is another attraction that the tourists must-see. It has preserved the ruins of the Sun Temple. This is not the end. A plethora of old temples that stand along the banks of the Chandrabhaga River are simply stunning.
You can select a tour package from wide range of available tailor-made India Wildlife Tour Packages, or send your requirement details to get a customized tour package as per your needs.