Mount Abu Wildlife Sanctuary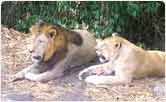 Location: Mount Abu, Rajasthan
Ideal Time To Visit: Throughout the year
What To See: Eco-tourism, Animals including grey jungle fowl, sloth bear, langur, leopard and Rich flora
Religion and tourism go simultaneously in Mount Abu, Rajasthan. Mount Abu Sanctuary makes the only hill station in Rajasthan quite popular amongst the wildlife enthusiasts. The sanctuary has great potential for Eco-tourism. And the worldwide popular Jain Temples make it the favourite religious spot for the tourists.
The Mount Abu sanctuary is spread over a total area of 288 kilometres. In 1960, it was given the status of a wildlife sanctuary. The landscape of the sanctuary has a rich flora dominated by jasmine flowers and evergreen trees. One can plan to visit this sanctuary any time throughout the year to dissolve in the jungle fun.
A diverse variety of fauna can be found in the Mount Abu Sanctuary. Not only a variety of animals but above 250 species of birds can be observed here. The interesting bird activities that fill the sanctuary attract the bird lovers. The main highlight of the park is the Grey jungle fowl. Other habitant animals are the leopard, sloth bear, langur, sambar, wild boar and chinkara. The past records of the sanctuary indicate that tigers and lions also resided here once.
The sanctuary displays an equally rich variety of flora too. The finest variety of plants of medical importance and orchids can be observed here. Above 112 varieties of plants exist in this sanctuary. A few of them are mango, champa, roses, jasmine, khajur and kacchar.
Entry Requirements
Pay the required entry fees.
Getting There
The airport at Udaipur is the nearest airport. Regular trains are available from major cities like Delhi and Ahmedabad. Taxis and buses are available from Udaipur, which is just 90 kilometres off Mount Abu.
Don't Miss
The magnificent Jain Temples in the nearby vicinity are a must-watch while you are on an adventure tour to the Mount Abu Sanctuary. A plethora of Jain temples like Luna Basahi, Vimal Basahi and not to forget the architectural marvel Dilwara Temple are worth visiting.
You can select a tour package from wide range of available tailor-made India Wildlife Tour Packages, or send your requirement details to get a customized tour package as per your needs.